Photography training and workshops
Having lectured in Digital Arts and Digital Photography for over nine years, Sean has developed a comprehensive understanding of accommodating a range of learning styles whilst keeping his own professional practice up to date with changes in the latest digital technologies.
From individually tailored one to one photography master classes, to corporate and group workshops all training promises to be informative, inspiring and a great way to fast track your understanding of photography. Whether you want to know more your Digital SLR, get to grips with Adobe Photoshop, or master RAW file processing with Adobe Light room. Sean Elliott Photography training is a great way to learn for you, your company and a great gift for someone else.
One to one workshops
One to one workshops are an ideal way to get exactly what you need from your photography training. Whether you are an absolute beginner or an experienced photographer, one to one workshops offer a unique and efficient fast track method of getting exactly what you want as yor workshop is bespoke and tailored exactly to your requirements. Equipment and cameras can be provided. Delivery is undertaken in Sean's studio, on location or at a venue of your choice.
A great gift experience for anyone! Vouchers for one to one workshops are available in a gift presentation box with a free signed photographic print. Please contact Sean for further information.
Price per hour: £65 Half day: £195 Full day: £365
Group workshops
Group workshops are an ideal and cost effective way to gain access to my training services. Group workshops allow you and up to three other participants to share the cost and training amongst yourselves. Ideally suited for friends, family members, small clubs, and organisations workshops are tailored to your individual needs and can be undertaken in Sean's studio, on location or a venue of your choice. Cameras and equipment can also be made available.
Prices per hour £95 Half day £285 Full day £495
Corporate training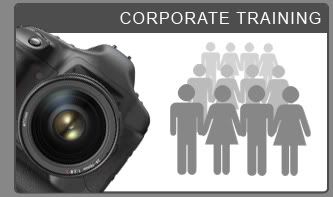 Tailored to meet your business needs. Digital photography and digital imaging is of growing importance to any business today. From simply taking great pictures, optimising images effectively for email or to more advanced digital imaging techniques, training will provide participants with the knowledge to efficiently undertake a variety of everyday imaging related tasks. Workshops can be delivered to a maximum of 20 participants. Sessions are individually tailored to meet your business needs. Fun and informative residential photographic workshops are also available on request.
Prices: Half day £345 Full day £695 (additional £30 per participant)
Photographic project mentoring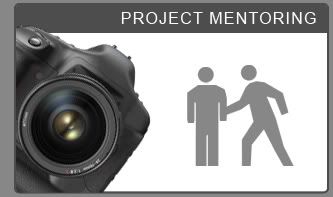 Project mentoring is a new unique approach to developing your understanding of photography. After an initial 1 hour consultation meeting, a project is set for you based on personal interests and needs. The project monitored over a 6 month period with a further 3 one hour sessions. The sessions are an ideal way to gain assistance and advice during the development of your skills. Wth an email forum this is a great way to receive feedback and constructive critiques throughout the set project.
Price: Registration fee £85 4 x 2 hour meetings at £55 per meeting
Residential weekend workshops
Residential weekend photographic workshops are available for training, team building exercises, family holiday groups and club outings. Residential workshops able to accommodate between 4 to 20 participants and include meals and accommodation. Training is tailored to the needs of any particular booking and can also include excursions, demonstrations, practical workshop and computer access for digital imaging demonstrations.
A number of venues are available in Northumberland. Durham and Tyneside to accommodate a wide range of requirements and budgets. Whether this be used as an opportunity for staff or corporate training or an alternative holiday with a personal photographer and regional tour guide. Residential workshop are a guaranteed way to have a wonderful time and learn about photography.
Prices start from just £200 per person including meals, accommodation and photographic training, equipment may also be made available For more information regarding residential training please feel free to contact Sean directly to discuss you needs.
School, college and community groups
Do you need the input of a creative, dynamic artist?
Sean regularly delivers workshops to schools, students and individuals alike. He has worked on a wide variety of art based projects as both the lead artist and supplementary artist. Sean is intent on getting the best from those he works with and have subsequently had project work displayed in the V&A London.
Having led a number of digital arts based programmes in partnership with other agencies Sean has worked with a variety of learner abilities, ages and backgrounds. Sean has always ensured that the individual needs of a student is equally acknowledged and understood, employing a variety of learning styles within his workshop structures so accommodating differentiation within the classroom. This holistic approach has always enriched and empowered individuals to further develop their skills and exceed their expectations.

Clients include: Tyne & Wear Museums, Gateshead College, Haltwhistle Film Project, Queen's Hall Arts Centre, Hexham and Age Concern.
Areas in which projects can be ran include: photography, digital arts, digital illustration, documentary, photography by numbers, computer animation, stop motion animation, video editing, video production, large scale projects, colaborative projects. Case studies are avilable upon request.
One to one masterclass boxed gift vouchers. The perfect gift for any occasion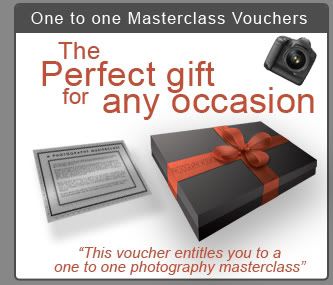 Sean offers his photographic one to one training as a boxed gift voucher. Workshop vouchers can be bought on either a half day or a full day basis. The box framed print contains all of the infomation that the recipient needs to then contact Sean and arrange a date for the workshop to take place. Participants have 6 months to arrange the workshop from the date of purchase. The workshop can be undertaken in the studio or on location.